To share your story about Legion Riders, visit Legiontown U.S.A.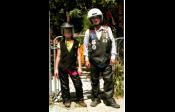 I had been a member of American Legion Post 4 for about 12 years. In the fall of 2002 I was sitting in a regular Legion meeting, when I asked..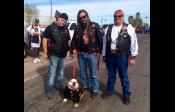 Legion Riders from all over Arizona took to the highways on a chilly February morning headed to Sacaton, Arizona, to help commemorate the 70th anniversary of Iwo Jima and celebrate..
Nearly 200 car, truck and motorcycle enthusiasts turned out on Jan. 24 to participate in the seventh annual American Legion Riders Polar Bear Poker Run. Held each year in January,..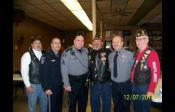 On Sunday, Dec. 7, 2014, in Aberdeen, Maryland, the American Legion Riders of the Bernard L. Tobin Post 128 and the Aberdeen Police Department teamed up for their first "Shop..
American Legion Riders Chapter 509 answered the call for an Angel Flight that was inbound to Visalia, Calif., on Aug. 5, 2014. The flight was carrying KIA PFC Keith Williams,..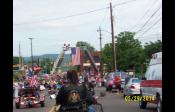 As a member of the American Legion Riders from Russell D. Williams Post 471 out of Portsmouth, Ohio, I wanted to share our story of the distinct honor of our..
Pages