To share your story about Legion Riders, visit Legiontown U.S.A.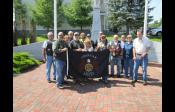 A welcome tradition to summer days is the rumble of motorcycles passing through local towns in support of various North Country charities. Among the most visible are the American Legion..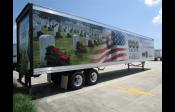 Wal-Mart Distribution Center approached the Legion Riders about the Wreaths Across America project. The first year they began the tradition of Passing of The Wreaths. The drivers that deliver..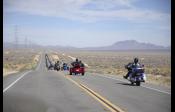 Ridgecrest is a relatively small California high desert city that is tucked away in the Indian Wells Valley, with a deep and rich military history. And the newly formed..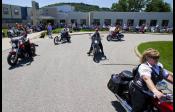 Winona (Minnesota) American Legion Riders took part in a parade for the senior citizens at the nursing home where several veterans are residents. Although it was a small parade they..
ALR Post 96, Morgan City, LA "Atchafalaya" chapter held its 13 Annual Freedom Ride and 1st Annual Freedom Fest on May 24th along Lake Palourde in Morgan City, LA. Joined..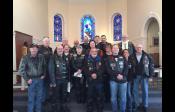 By Orlando A. Garcia, Captain (Retired) US Army, ALR 47 President, Havre de Grace, Maryland The morning of April 11 was brisk and sunny as American Legion Riders from Posts 22..
Pages