To share your story about Legion Riders, visit Legiontown U.S.A.
I began riding in 1959 while in the Air Force serving in central France. Within three and a half months I had broken bones in my right foot and..
The American Legion Riders of Post 17 of DuBois, Pa., will make its annual donation to the Children's Miracle Network this coming June. Each year for the past several years..
The American Legion Riders Post 998, Lawnton Pa., hosted its inaugural All Veteran Chili Cook-Off Championship in April. Turnout was magnificent, several Sons posts participated, over $6,500 was raised, hundreds..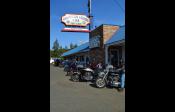 On Saturday, April 30, the American Legion Riders Washington Chapter Bremerton Post 149 held their 10th Annual Dust Your Putt Benefit Run. The run, led by Secretary Leo "Willie" Nelson,..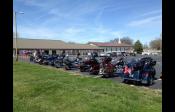 The different chapters of the American Legion Riders in the Omaha, Neb., and Council Bluffs, Iowa, area try as much as possible to ride together by communicating via an ALR..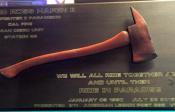 On Saturday, March 5, 2016, American Legion Riders Chapter 365 (Vista, Calif.), hosted its third Annual Darryl Malone Memorial Poker Run named after its founding president who was lost in..
Pages