To share your story about Legion Riders, visit Legiontown U.S.A.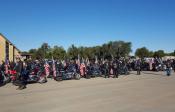 American Legion Riders from El Dorado, Kan., Wichita, Kan., and several Central Kansas chapters had the honor of escorting the remains of Seaman Louis Wagoner to his final resting place..
I shall start by saying that in April 2016 Laughlin, Nev., Richard Springston Post 60 became a new charter, starting off with only 11 members and three supporters. Currently we..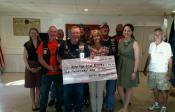 The American Legion Riders from Black River (N.Y.) Post 673 have again done another ride which serves the community, which covers Watertown, Fort Drum, and Jefferson County. Our rides for..
A 'bucket list' ride to Sturgis by three members of ALR Chapter 31 out of Salinas, Calif., was readily adapted to a tour of duty in an effort to raise..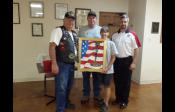 The Gretna, Neb., American Legion Riders of Chapter 216 had a fundraiser where the money will be used for the Legacy Fund and local charities. This money was raised by..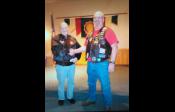 American Legion Riders of District 7, Chapter 543, Red Lion, Pa., recognized 75-year-old Donald Bradley as Rider of the Year for 2015 at the February meeting. Bradley is an active..
Pages